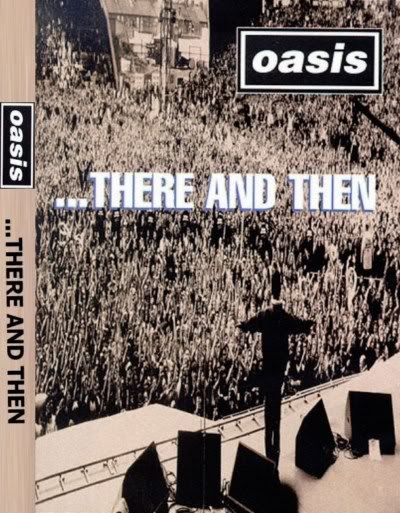 Oasis - There and Then (2001) DVD5
DVD5 | 85 Min | PAL 720x576 | 25 fps | MPEG-2@7300 kbps | AC3@448 kbps | 4.24 GB
Genre: Rock, Alternative/Indie Rock, Music Video | Label: Smv
Great songs, exclusice interviews, the sights & sounds of Oasis at their very, very best!Earls Court. London & Maine Rd., Manchester.
Four record breaking nights, 120,000 people, a whole world of possibilities at the heart of the hurricane. If you were there, here's the memories to go with the tingles. If you weren't, just get a load of what you missed. Live Forever
Oasis shot from obscurity to stardom in 1994, becoming one of Britain's most popular and critically acclaimed bands of the decade in the process. Along with Blur and Suede, they were responsible for returning British guitar pop to the top of the charts. Led by guitarist/songwriter Noel Gallagher, the Manchester quintet adopted the rough, thuggish image of the Stones and the Who, crossed it with "Beatlesque" melodies and hooks, injected distinctly British lyrical themes and song structures like the Jam and the Kinks, and tied it all together with a massive guitar roar, as well as a defiant sneer that drew equally from the Sex Pistols' rebelliousness and the Stone Roses' cocksure arrogance.
Oasis:
- Liam Gallagher: Lead Vocal
- Noel Gallagher: Lead Guitar, Lead Vocal, Backing Vocals
- Paul Arthurs: Rhythm Guitar
- Paul McGuigan: Bass
- Alan White: Drums
TrackList
01. Program Start
02. Swamp Song
03. Acquiesce
04. Supersonic
05. Hello
06. Some Might Say
07. Roll With It
08. Morning Glory
09. Round Are Way
10. Cigarettes & Alcohol
11. Champagne Supernova
12. Cast No Shadow
13. Wonderwall
14. The Masterplan
15. Don't Look Back In Anger
16. Live Forever
17. I Am The Walrus
18. Cum On Feel The Noize
Features:
- Direct Scene Access
- Interactive Menu
Extra:
- Bonus Audio Tracks: Wonderwall, Champagne Supernova
- Bonus Videos: Acquiesce, Roll With It
- Exclusive Interviews
Download links: